I dream of making digital experiences that touch the human soul. I am not only talking about pieces of technology and flows of data that try to understand other works of art but I dream of technology symphonies that touch your soul in their own right.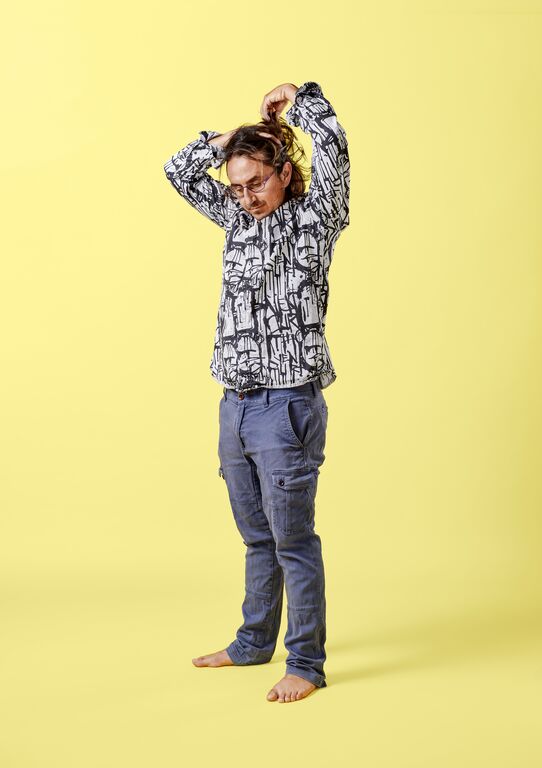 My creative practice is the journey to fulfil the dream above. At the moment, I focus on interactive installations. This usually involves creative uses of coding, AR, storytelling, motion graphics and illustration. 
I have always felt like a creative soul trapped in a scientist's brain.
When I was young, I thought that mathematics was the language of the universe and in particular of our existence. For this, I did a BSc in mathematics in Colombia. I quickly learned that even mathematics, the pinnacle of certainty, was built on uncertainty. I moved to the Netherlands to better understand the connection of mathematics and philosophy. Here, I obtained my MSc in logic. I discovered my interest in computer science and moved to complete a PhD on mathematical methods in theoretical computer science.  Still, I felt that something was missing.
I realized that science for the sake of science, or l'art pour l'art, was not for me. I moved from academia to the industry where I learned about the commercial use of technology. I am very interested in the UX/CX side of technology and then understood that one big challenge there was to get the right data from the source to the user. In order to improve this, I have worked with back-end of systems for over 7 years. Here I acquired skills in architecture, data modeling, process modeling, system- and service design and of course APIs design. Over-all this has though me how the invisible side of technology works. Or how I like to say, here I became a designer of invisible systems that if done right you would never notice.
The visible part of technology has always been appealing to me. Hence, I have kept an eye not only on the hard technical part of development but also on user interface design, user center design and service design, which I applied to design in the back end. At the end, all this is about people coming together to achieve great results. I worked with the soft side of developments with Agile methodologies, lean and design thinking.
By now, I realize that it is not only about isolated parts, but the key is them working together in a technological symphony that achieves something. I moved to project management to improve this. I mange projects from a high-level understanding of the components involved yet keeping an eye on how all of them work together.
Still, my creative soul wanted to overcome my scientific brain. I started at the evening art school (Gerrit Rietveld Academy) in the program known as DogTime. Here I started to dream about using technology to touch the human soul. I am not a programmer, but my path has taught me how machines think. I use tech tools on a purpose base. I have been experimenting with Processing, Touch Designer, After Effects, Illustrator and Unity. This is my path so far, visit my portfolio to see some of my work.